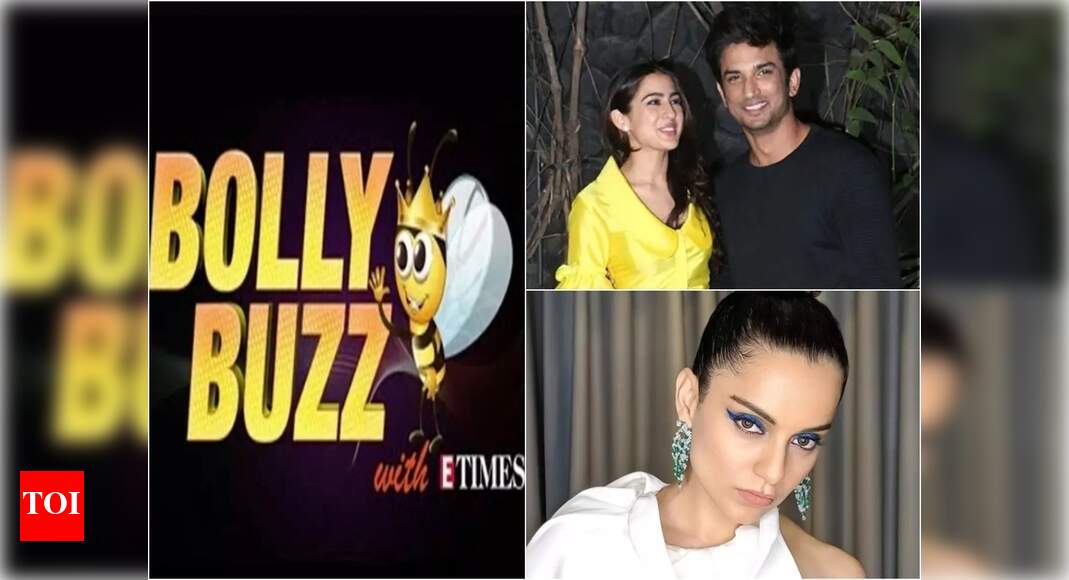 From some more sensational claims in the Sushant Singh Rajput case to the actor's family threatening legal action, Sara Ali Khan and Sushant's hush-hush romance coming to light, today's headlines revolve around the late actor and his equation with his 'Kedarnath' co-star.
After getting the full authority from the Supreme Court to investigate the death of actor Sushant Singh Rajput, the buzz is that the CBI's SIT team will be headed over to the actor's Bandra house as part of their probe. But that's not the sensational news break coming in as a former R&AW agent has alleged that 'there is an underworld link to Sushant's death. Criminals from underworld do their work with precision and try their best to divert attention,' he added.

The actor's family, on the other hand, has threatened legal action against those using Sushant's death for profitable activities. Warning against making the actor a 'poster boy for mental health awareness' brother-in-law Vishal Kirti assure that any such activity carried out without the family's permission, will be 'sued later'.
And while the discourse shifted gears and went down a new route altogether, a friend of the late actor made a shocking revelation where he said that Sushant and Sara Ali Khan were 'totally in love' during the shoot of Kedarnath. He further alleged that the Bollywood Mafia may have had a hand in their breakup.
Taking to social media, Kangana's team shared the actress' point on the Sara-Sushant's news and even shared her own experiences wherein she even mentioned Hrithik Roshan's name as well.
On the other side of town, the mortal remains of legendary Indian classical vocalist Pandit Jasraj were kept for friends, fans and family to pay their final respects following which he was accorded a funeral with full state honours at the Vile Parle Crematorium.
Script: Karen Pereira
Voice over: Shirley Thachil
Edited: Yogesh Jaiswar