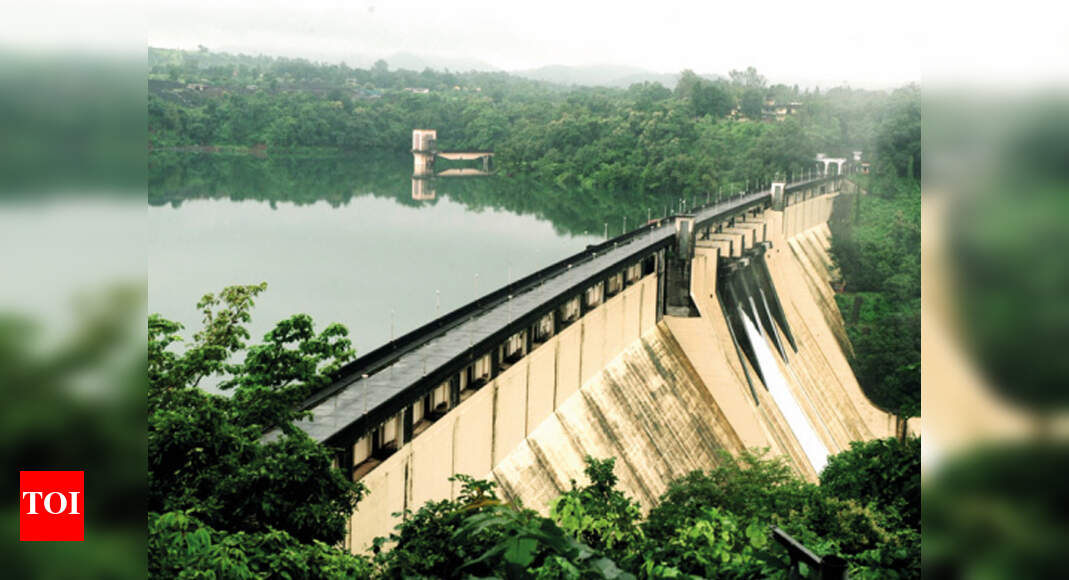 MUMBAI: A fortnight's rain has filled Mumbai's supply lakes up to 83% of capacity. In the beginning of August, the BMC had to impose a 20% supply cut as despite being in the 3rd monsoon month, the lakes were just 35% full.
After heavy downpour in and around Mumbai, Brihanmumbai Municipal Corporation on Wednesday opened a gate of Modak Sagar dam after it started overflowing at 9:24 pm on Tuesday.
This dam supplies potable water to Mumbai and its nearby regions.
According to the India Meteorological Department, the city is expected to receive more rainfall in the next four-five days.
The Met department has also issued an orange alert for Kolhapur and Satara districts for Wednesday.
Till then, it had been raining heavily in the city and its suburbs, by not in the lake catchment areas. Now, seeing the 14-day bonanza, during which lake levels rose almost two and a half times, citizens want the BMC to withdraw its water cut.